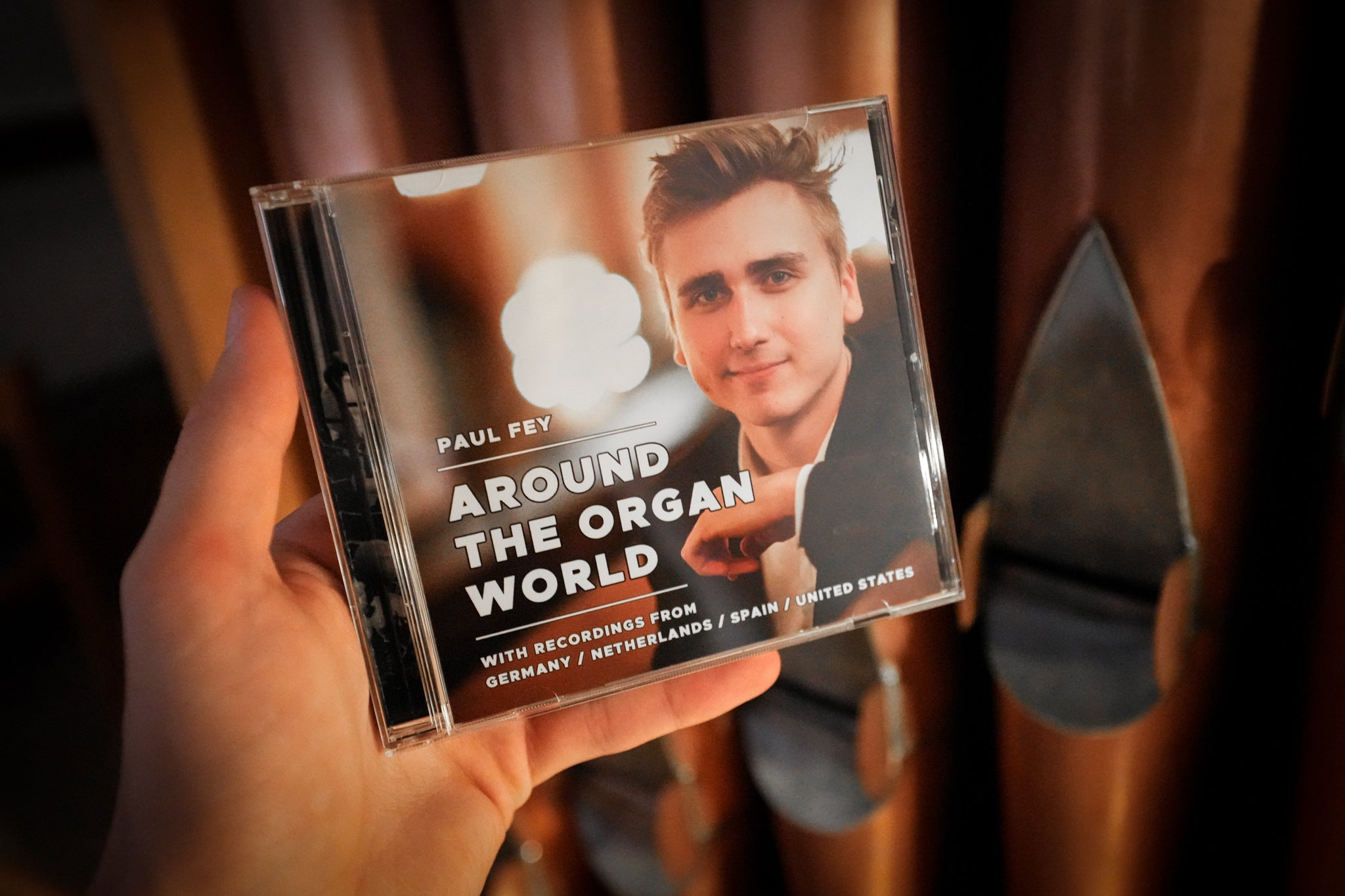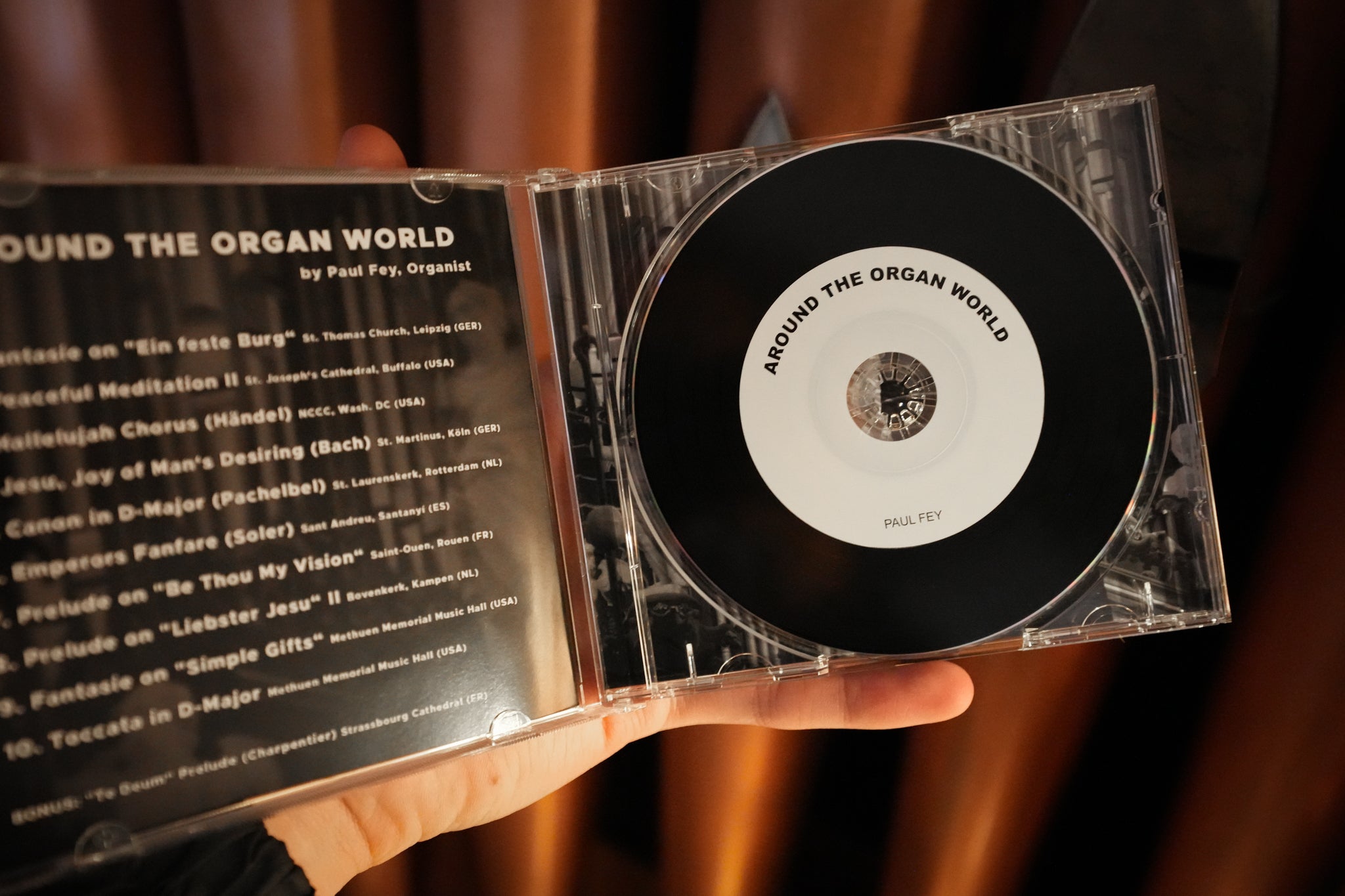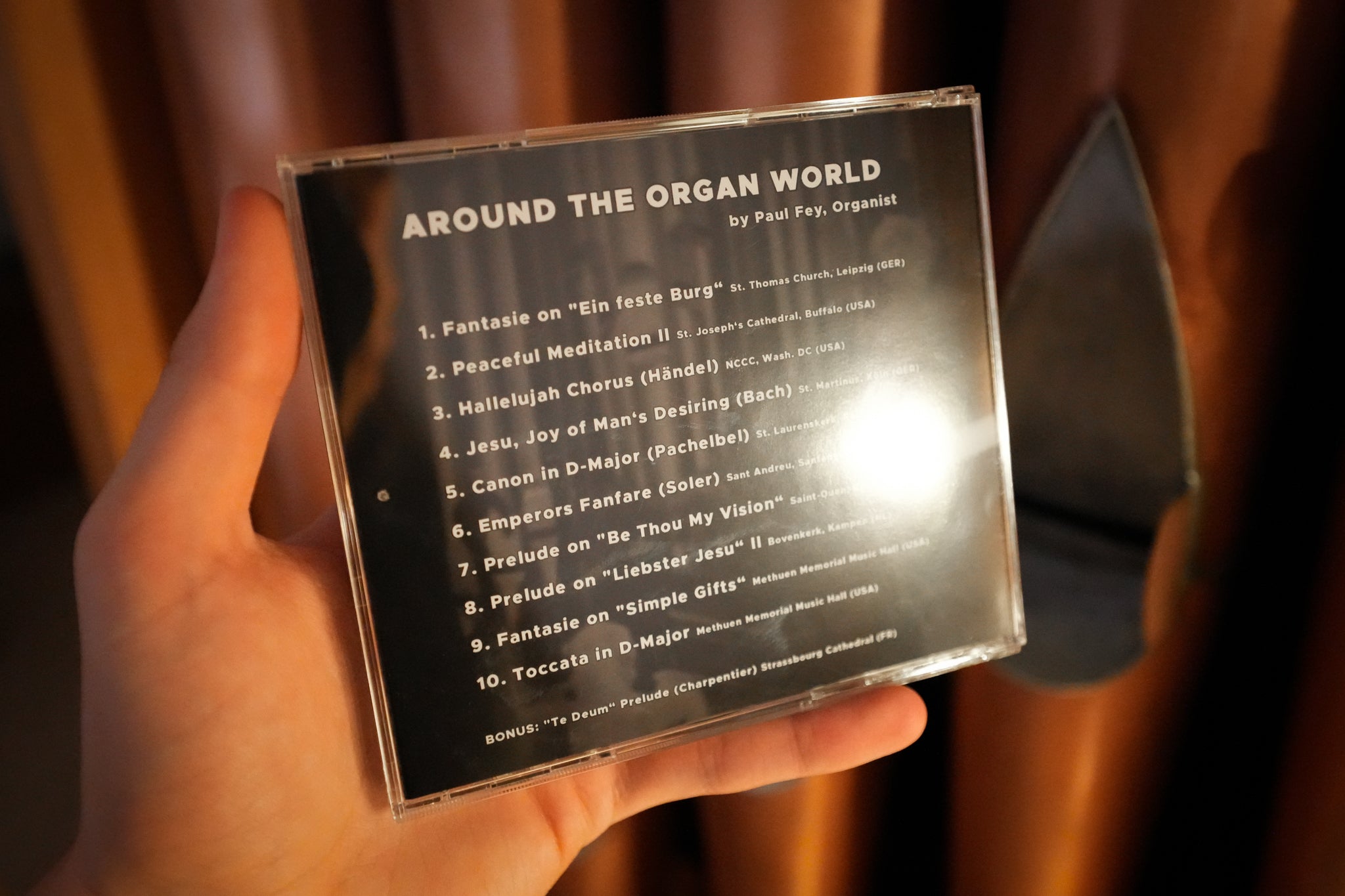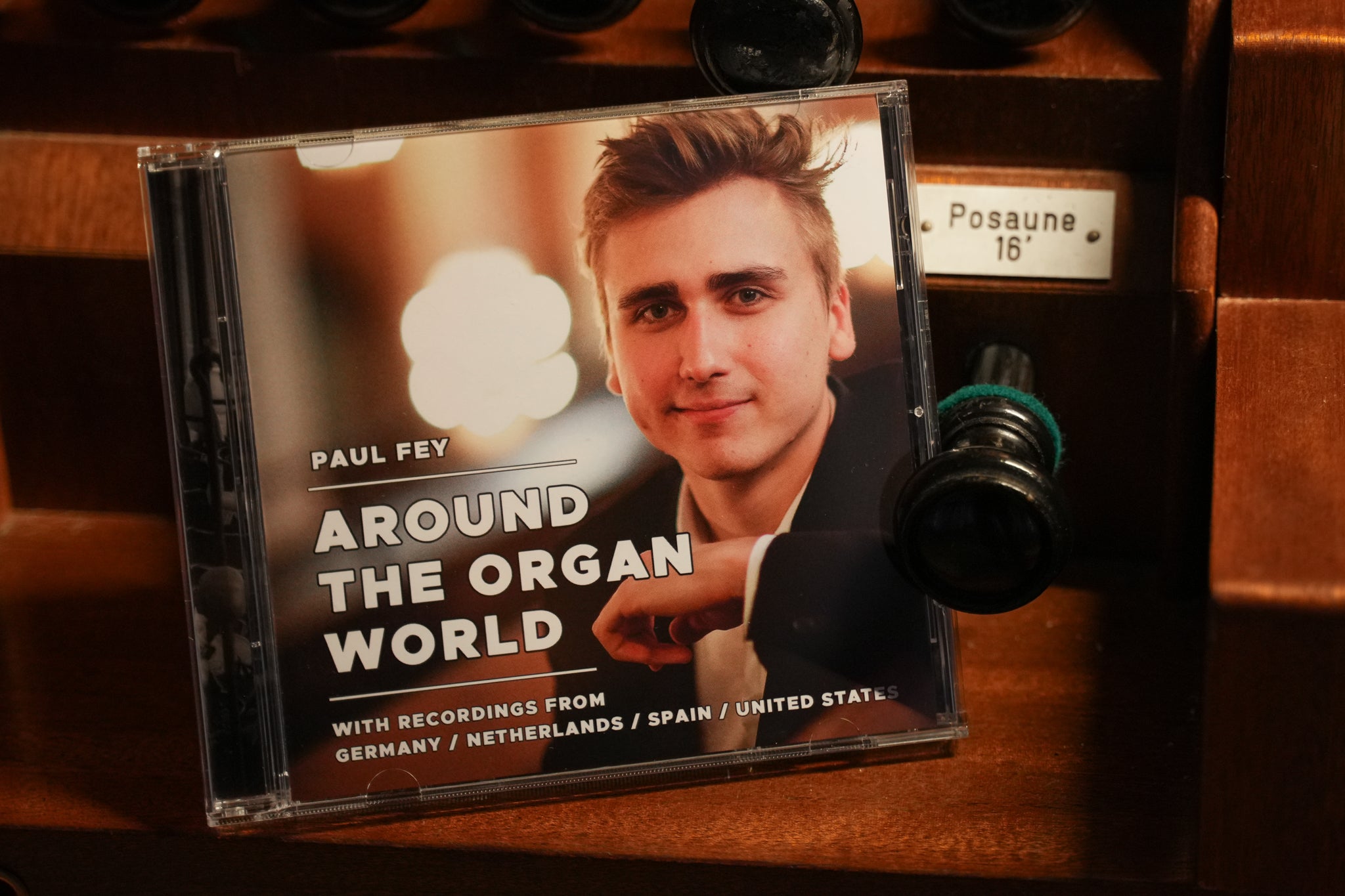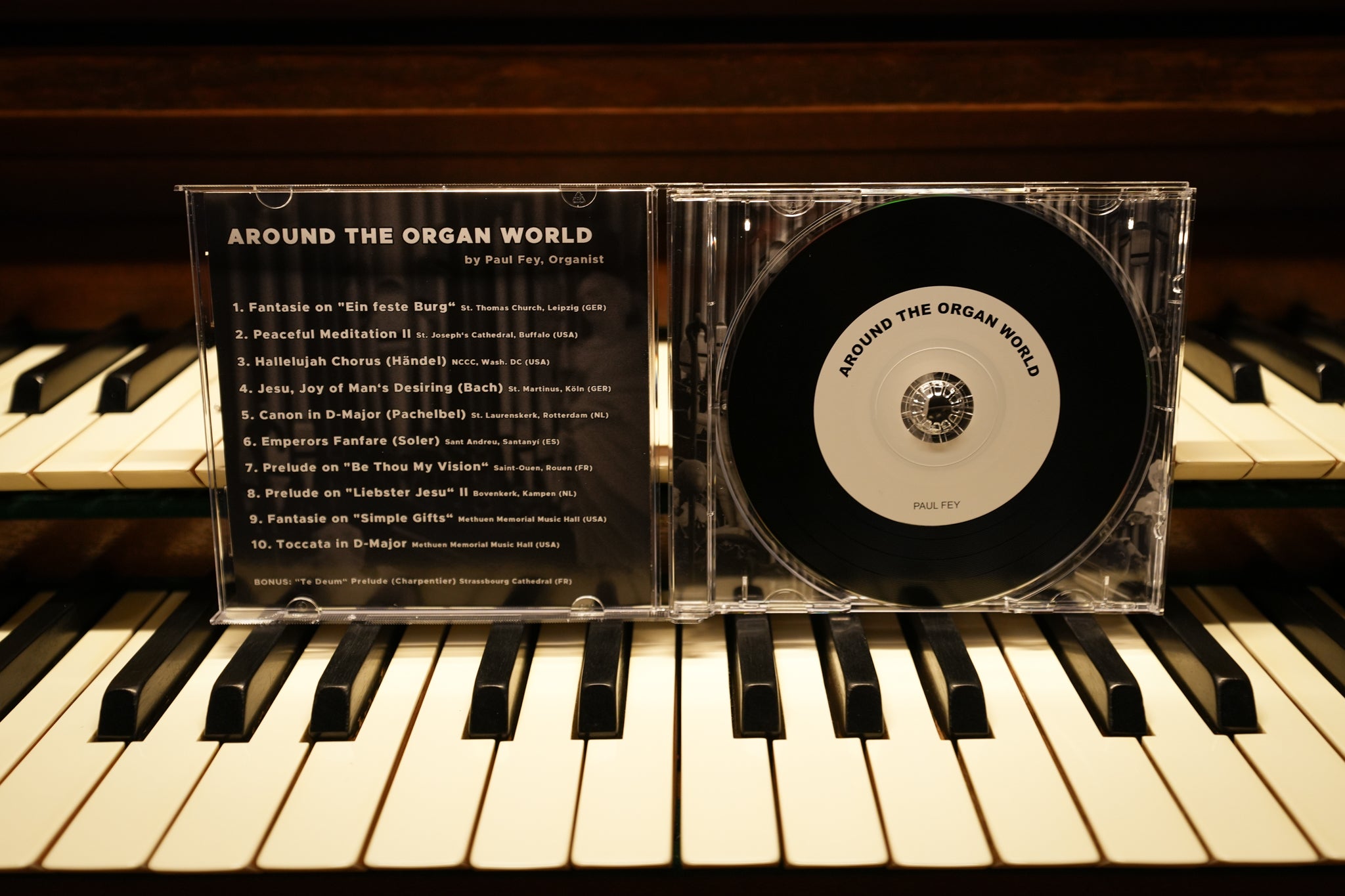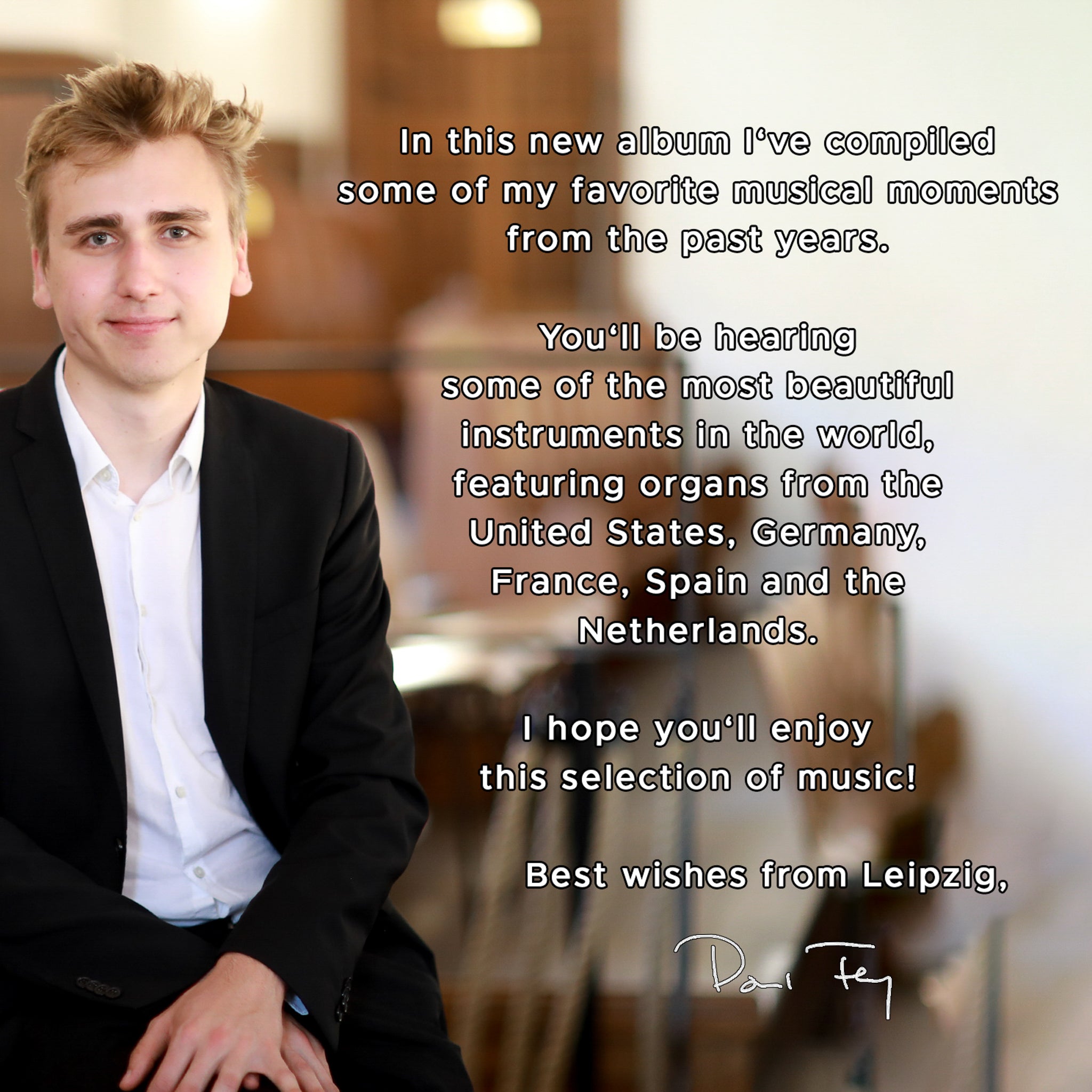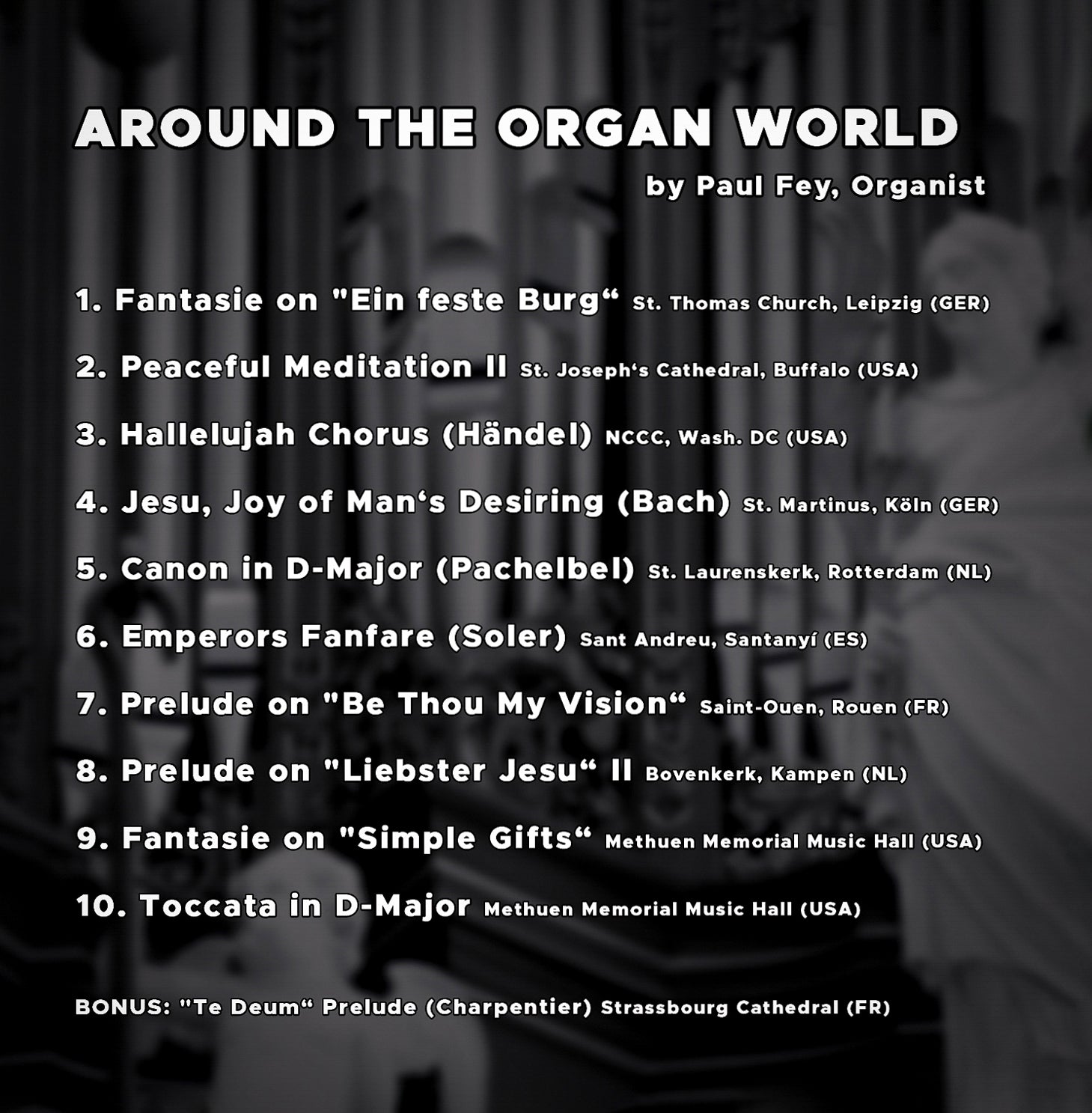 Paul Fey | Organist and Pianist
Organ Debut CD: 'Around the Organ World' - Paul Fey
Sale price
$22.00 USD
Regular price
Purchase your personal copy of my very first CD Album 'Around the Organ World' here!
This CD features 11 tracks recorded on ten amazing pipe organs from all over the World, including the legendary organ at St. Thomas Church (Leipzig), St. Laurenskerk (Rotterdam), Santanyi (Spain) and other special instruments in Germany, the Netherlands and the United States, giving you the full tonal range of the organ world. The total playing time of this CD is about 1 hour.

Would you like me to sign your copy of this new CD? Please send a short note via email to feypaul@web.de or use the contact form of the website.
This CD contains the following pieces played on various pipe organs around the World:
Fantasie on "Ein Feste Burg ist unser Gott" 
Peaceful Meditation II

Hallelujah Chorus (Händel)

Jesu, Joy of Man's Desiring (Bach)

Canon in D-Major (Pachelbel)

Emperors Fanfare (Soler)

Prelude on "Be Thou My Vision"

Prelude on "Liebster Jesu" II


Fantasie on "Simple Gifts"

Toccata in D-Major
Bonus Piece: 'Te Deum' Prelude (Charpentier)
Since I've only got experiences with books shipping so far, I can't guarantee these shipping times, but from experience you can expect the delivery within 2-5 days if you are based in Europe. Shipping to the United States will take from 7 to 14 days.
Payments in USD will be automatically converted to € on checkout. If you have questions about this please get in touch with my via the contact-section of the website. I'm happy to help!!

The normal price of 17,99 € is fixed, but if you would like to support me with a small tip you can do so by selecting the "tip-option" near the end of the checkout process.
Thank you!!