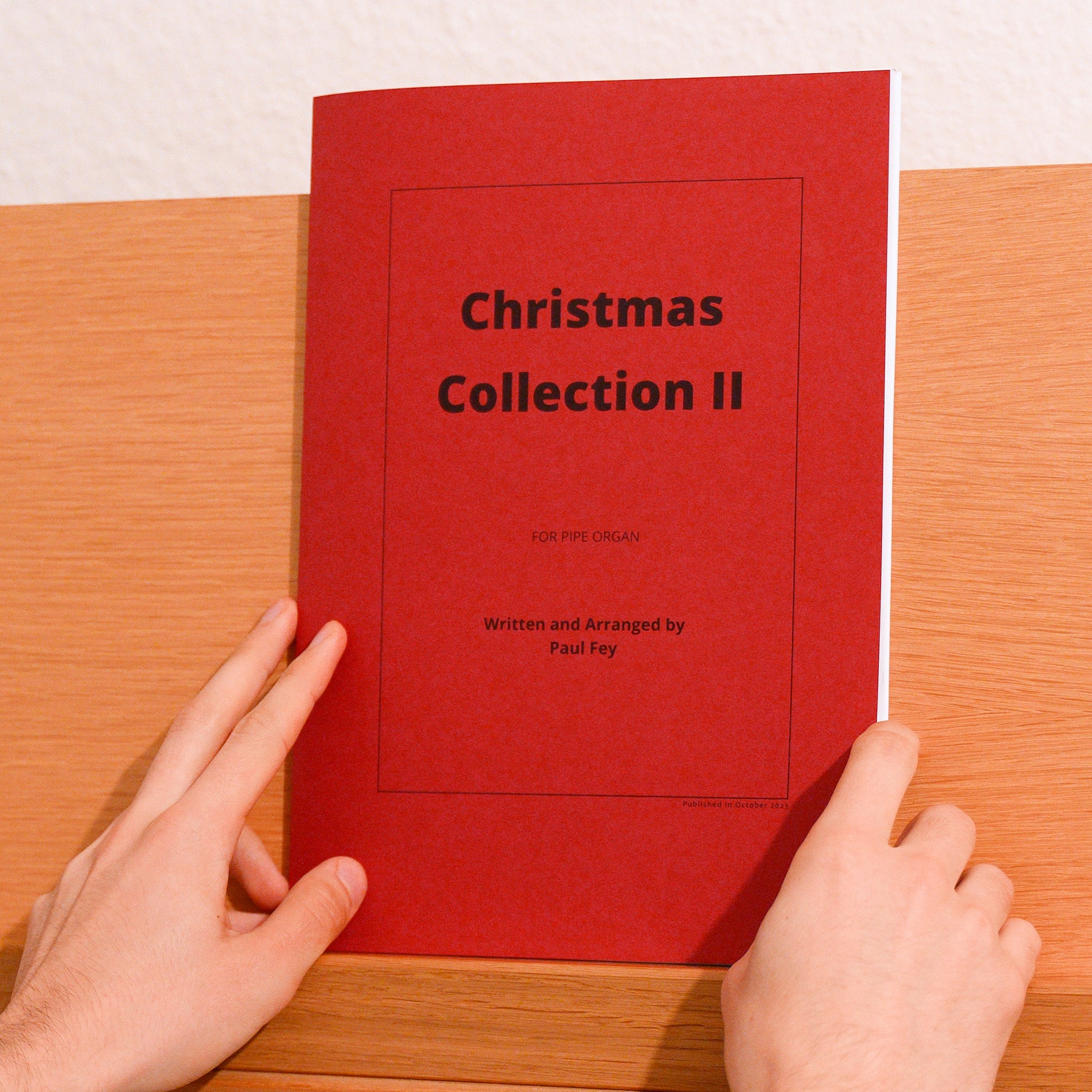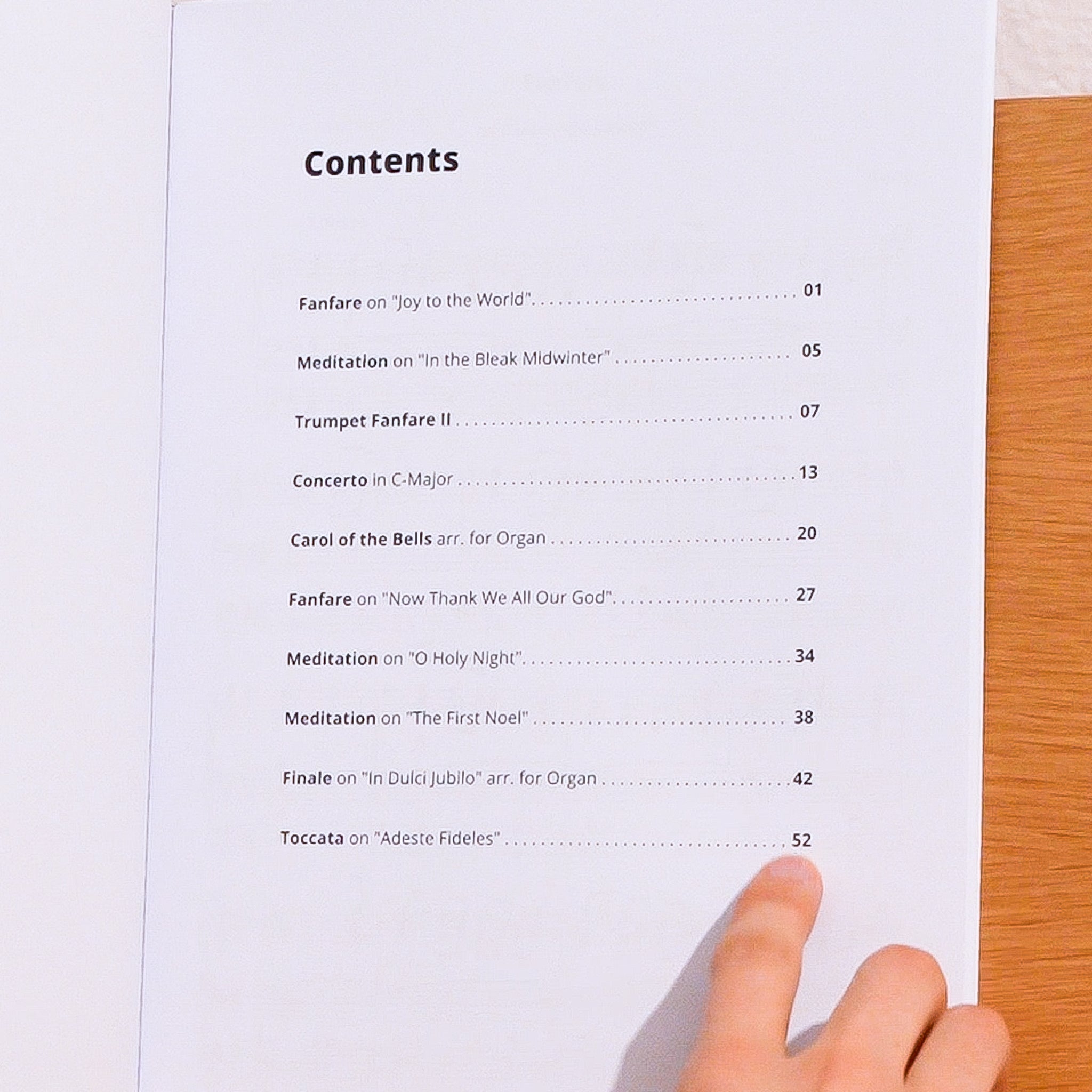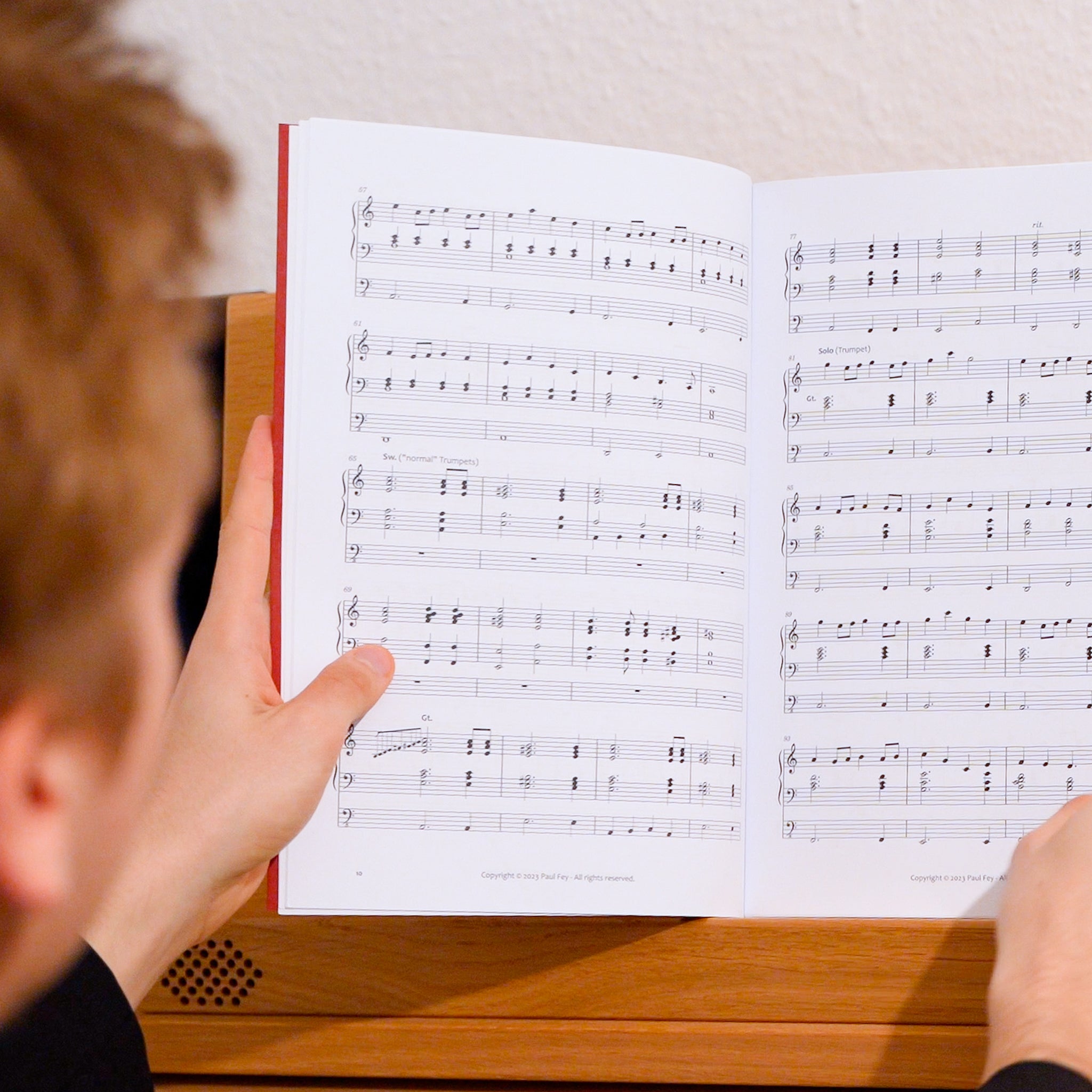 Paul Fey | Organist and Pianist
Christmas Collection II - 10 Pieces for Pipe Organ (Sheet Music)
Sale price
$39.00 USD
Regular price
This new Christmas Collection II includes:
10 BRAND NEW PIECES
MADE FOR ALL SKILL LEVELS
FAST TO LEARN & FUN TO PLAY

PERFECT FIT FOR CHRISTMAS SEASON
Get your printed copy/digital copy of the brand new Christmas Collection II Sheet Music Book here! This dedicated collection contains 10 pieces, including several hymn-based Preludes/ Postludes, Meditations, original pieces and even a sparkling Toccata! All pieces are fast to learn and accessible for organ beginners as well as professional organ players!
This collection contains the following pieces:
Fanfare on "Joy to the World"

Meditation on "In the Bleak Midwinter"

Trumpet Fanfare II

Concerto in C-Major
Carol of the Bells (Arr. for Organ)

Fanfare on "Now Thank We All Our God"

Meditation on "O Holy Night"

Meditation on "The First Noel"


Finale on "In Dulci Jubilo" (Arr. for Organ)

Toccata on "Adeste Fideles"
The total price of all these included pieces is 71,00€. This exclusive edition will be offered for the special price of 34,95€ which is a 50% discount. If you already own one or more of these pieces, please get in touch for an additional discount!
This printed version of this Collection is limited to 350 Books and will not be restocked. Each book is hand-numbered by me and can also be signed or dedicated! (please send a short note to feypaul@web.de or use the contact form of the website)
SHIPPING TIMES / DELIVERY:
In Europe you can expect the delivery of the Book within 2-5 days. Shipping to the USA takes from 7-12 days, depending on the state, as experience has proven.
You can browse all of our sheet music books here: https://www.paulfeyorganist.com/collections/printed-books