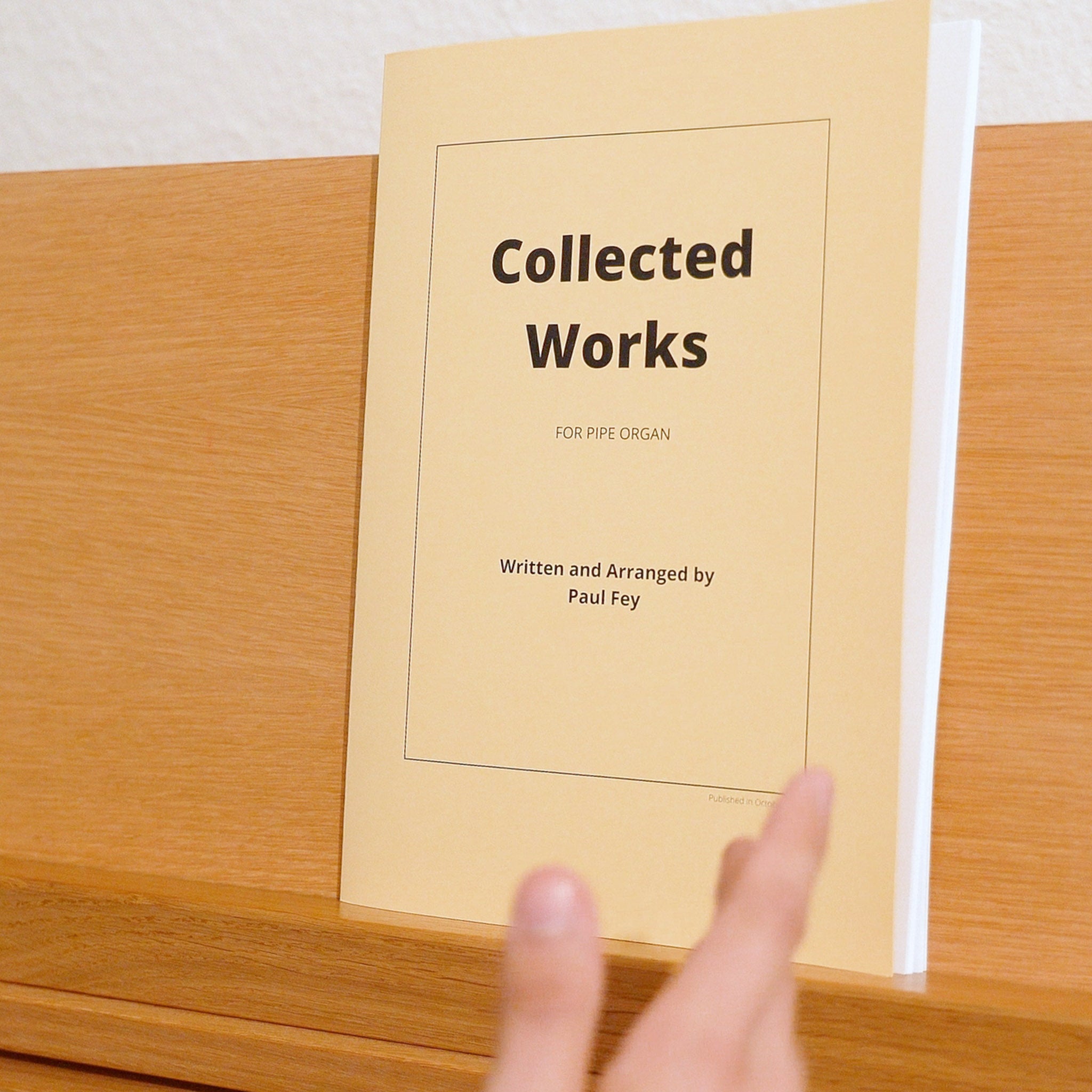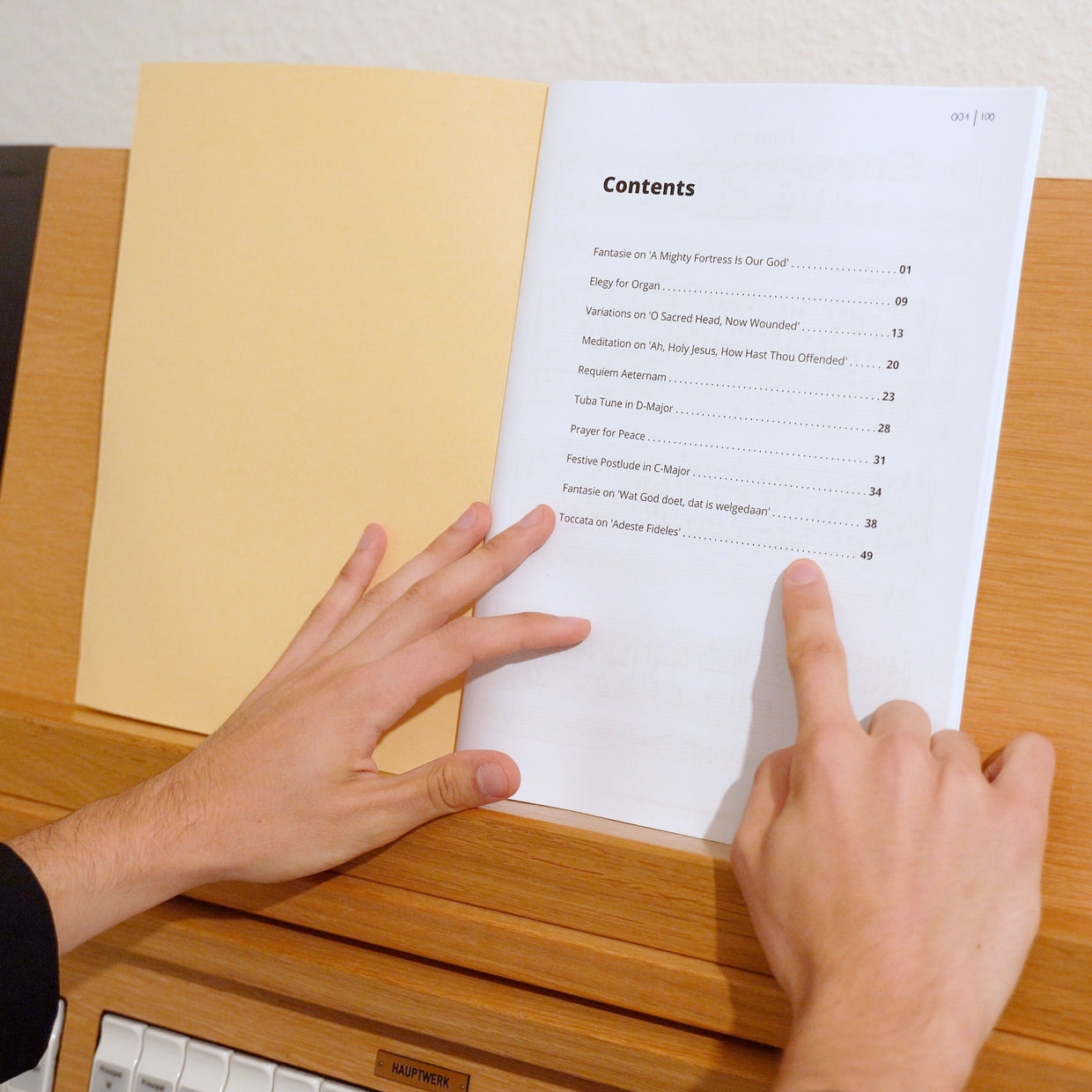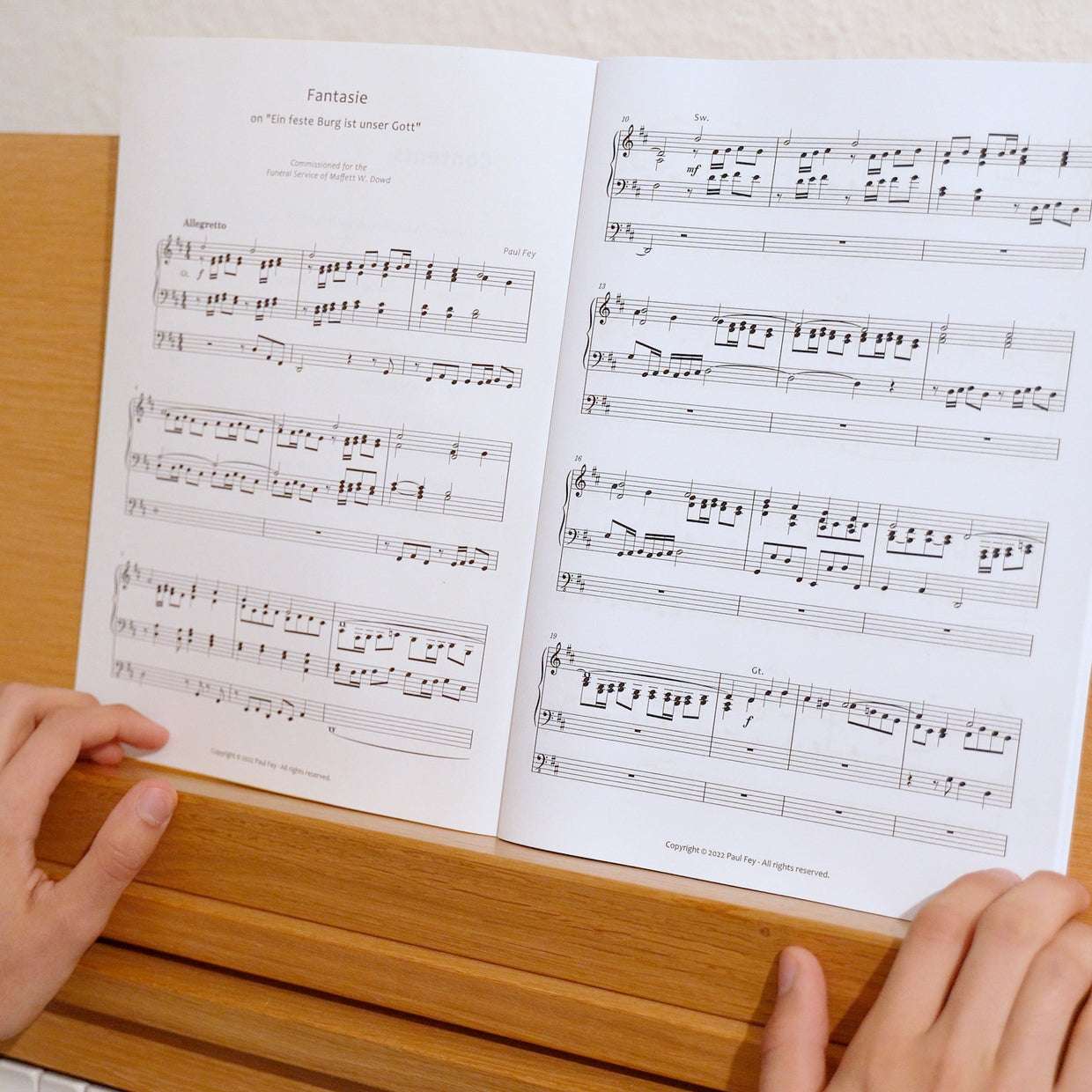 Paul Fey | Organist and Pianist
Collected Works I - 10 Pieces for Pipe Organ
Sale price
$39.00 USD
Regular price
Get your printed copy of the new "Collected Works I" - Organ Sheet Music Book here! This book contains 10 pieces which are perfectly suited for use as a Prelude/ Postlude in a church service or as (short) concert pieces! All pieces are very fast to learn and accessible for organ beginners as well as professional organ players!
This printed version of this Collection is limited to 100 Books which will not be restocked (SOLD OUT). Each book is hand-numbered by my and can also be signed or dedicated to you if you wish! (please send a short note to feypaul@web.de or use the contact form of the website)
This extended collection contains the following pieces:
Fantasie on "Ein Feste Burg ist unser Gott"
Elegy for Organ
Variations on "O Sacred Head, Now Wounded"
Meditation on "Herzliebster Jesu"
Requiem Aeternam
Tuba Tune in D-Major
Prayer for Peace
Festive Postlude in C-Major
Fantasie on "Wat God doet, dat is welgedaan"
Toccata on "Adeste Fideles" (Widor Style)
The total price of all these included pieces is 69,00€. This exclusive edition will be offered for the special price of 34,95€ which is a 50% discount.
The shipping times of the book will vary on your location - I'm based in Leipzig (Germany). In Europe you can expect the delivery within 2-5 days. Shipping to the USA will most likely take 7-14 days, as experience has proven. Payments in USD will be automatically converted to € on checkout.
The normal price of 34,95€ is fixed, but if you would like to support me with a small tip you can do so by selecting the "tip-option" near the end of the checkout process. Thank you!!